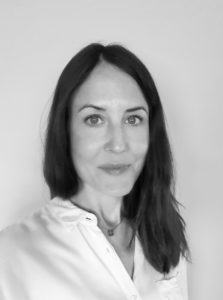 This week on the blog, you will meet our Operations Manager, Laura McNeill!
Professional Highlights
How did you end up at Neocol?
I joined Neocol about 2 and a half years ago, but I have known of Neocol for a lot longer! My husband used to work for Neocol a long time ago and he loved his time with the company. When the chance to join the team arose, it was an easy decision to make.
What is your role at Neocol?
As Operations Manager I coordinate administrative procedures and systems and help streamline processes to support Neocol's organizational goals.
What is your previous work experience?
My background is in bid management and marketing. In previous roles, I have been responsible for developing, improving, and coordinating efficient bid management processes as well as managing bids from start to finish.
What does a typical work day look like for you in your role? 
There isn't really a typical day which is why I love the role. I deal with accounts payable, accounts receivable, onboarding, benefits, payroll, and general back-office functions. Every day is different from the next.
What is your favorite thing about working at Neocol?
The people! We are a close-knit group and being here to see the team grow and remain as tight knit has been fantastic. Collaboration is one of our core values and this is demonstrated daily.
Rapid Fire Fun
Hobbies:
Just hiking and camping! I prefer to be outdoors than indoors.
Random fact about yourself:
I take 4 days out a year to go completely off grid - no phone, no wifi, backcountry camping.
Favorite sports team:
I'm not much of a sports fan but at a push I would say the Patriots!
Best vacation:
Alaska - for its vast, unspoiled beauty and wildlife. I've been twice and I could go back again.
Favorite movie/tv show quote:
I'm more of a book person! My favorite quote would be: "I am not afraid of storms, for I am learning how to sail my ship." - Little Women