DAVID HOLSTEIN JOINS NEOCOL AS SVP OF REVENUE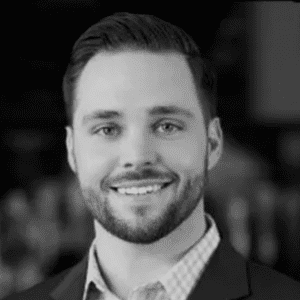 David Holstein, SVP of Revenue
Chicago, IL and Portsmouth, UK – July 11, 2018
Neocol Group, a market leader in digital process transformation consulting, today announced that David Holstein has joined the organization to drive the accelerated growth on Salesforce.com platform with the adoption of the Cloud Innovation Stack.
Holstein joins the organization as the Senior Vice President of Revenue where he will be responsible for aligning Neocol's marketing, sales, and alliances efforts to the Salesforce ecosystem. He joins the organization from 7Summits where he ran alliances as well as built an enterprise-level client base helping transform the organization into a highly regarded and awarded Salesforce partner.
"What an exciting time," said David. "As Salesforce continues to grow its customer base, its partner ecosystem needs to respond accordingly. With a growing shortage of partners and certified consultants, Neocol is able to satisfy a need. Neocol's 15-year history is marked by notable projects across different legacy systems and technologies and in order for Salesforce's customers to create a true system of engagement they need trusted trail guides to help them move from constricted-and-legacy to modern-and-nimble solutions."
"Being successful today in promoting and selling technology solutions and consulting is a team effort, and I saw immediate value in what David will bring to the organization to focus what we need from messaging and
marketing efforts – especially in the Salesforce market," said Ryan Lott. "His experience and talents will bring us scale and focus to help clients truly transform and take advantage of cloud services.  I look forward to seeing their knowledge and passion at work as we roll out our new solutions and accelerators from Neocol."
Mr. Holstein resides in the Greater Chicago, Illinois area. With this appointment, Neocol brings a new level of go-to-market scale that is unique in the new market of digital process transformation from a consultancy and solution perspective.