Ryan Lott, CEO & Founder of Neocol, was invited to join the Salesforce Revenue Cloud Partner Advisory Board.  Recognized for their leadership and innovation, Advisory Board members participate in Revenue Cloud discussions and work with Salesforce executives to shape future products and navigate industry trends.
The Board offers a dynamic space for exchanging ideas and exploring opportunities in the Revenue Cloud market. As a result of this appointment, Neocol will play an instrumental role in ensuring Salesforce's products and services align with their customers and their five core values of customer success, equality, innovation, sustainability, and trust.
"I am thrilled to be part of the Revenue Cloud Partner Advisory Board – not only because I believe it will be great to help shape the future of the product alongside others in the ecosystem but also because it highlights the great work Neocol has done. Cannot wait to get started." – Ryan Lott, CEO & Founder of Neocol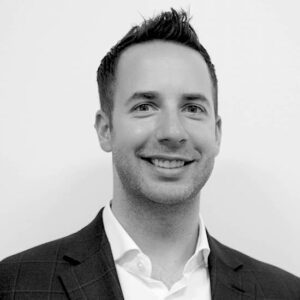 Mr. Lott's appointment begins in December 2022 and will extend to Q4 of FY2025. To kick off this tremendous milestone, Mr. Lott will attend the Board's first in-person meeting in Miami, Florida, next month.
Fire Up Your Subscription Business and Cloud Investments with Neocol & the World's #1 CRM!
At Neocol, we help the world's most innovative subscription companies solve their most pressing initiatives by igniting best-in-class subscription performance with Salesforce. Together, Neocol and Salesforce create a world-class Subscription Business Platform by providing the technology necessary to harmonize key stakeholder interaction, internal and external, that enable connected customer experiences to yield scale & growth.
Ready to Grow Your Subscription Business?
Get in touch with a subscription management expert to learn how Salesforce can drive innovation and growth for your business.