UserTesting is a video-based platform that helps companies get feedback from their customers at every point of their journeys, enabling them to launch compelling and meaningful products.  The company was rapidly expanding and had manual processes that weren't keeping up with the pace of its business.
Understanding Organizational Pain Points 
UserTesting wanted to understand their user pain points and team and know where their pain points lie. Recognizing that IT and systems touch everything, they identified where the most manual steps were happening and where efficiencies were low. UserTesting also looked at where they could add value to the company first.
The Quote-to-Cash Process Was Slowing Down Sales and Finance Motions
UserTesting saw that their Quote-to-Cash process was slowing down their sales cycle and accounting and closing processes. Many employees were investing manal hours in a fast-growing company. Realizing that the current model wasn't sustainable, UserTesting began its search for a scalable Billing & CPQ solution. 
Zuora Didn't Stack Up
UserTesting evaluated Zuora and other tools and searched for a solution closest to their business model. Ultimately, they selected Salesforce Revenue Cloud because they had just rolled out a usage-based pricing model, which was contributing to the company's rapid growth. Salesforce Revenue Cloudenabled that pricing strategy and fit their business requirements in ways Zuora couldn't.

As part of its search for the right implementation partner, UserTesting identified the high-level problems it wanted to solve and the scope of what its business wanted to achieve.

"You want to ensure that the solution will give you 80+ percent of what you're looking for because there is no 100% perfect solution out there. But if a system checks most of your problems, then you can customize that application to meet your needs. Pricing is a key CFO concern, and you don't want to go with a solution that can't scale and needs to be replaced in two or three years."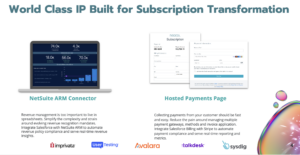 The Journey with Neocol
UserTesting started their CPQ journey with another implementation partner and described their experience as "painful."
When asked about vendors, UserTesting said, "Quote-to-Cash should be one partner, no matter what you're going with — especially with CPQ and billing." A single provider for CPQ and billing was a consideration in UserTesting's evaluation criteria. Having worked with a partner who failed to deliver, they learned a critical lesson: Get the business requirements from your stakeholders and select the partner to deliver the requirements. 
Lessons learned
UserTesting's partner before Neocol didn't communicate, partner, or successfully manage change. As a result of these shortcomings, UserTesting knew it had to switch partners or risk derailing its entire project. They went to Salesforce, who recommended Neocol.

Meeting a tight timeline.
UserTesting had a short timeline and little room for flexibility. Together, Neocol and UserTesting walked through the business's requirements and expectations.

Early on, Neocol's methodical process inspired their confidence. From June to September 2022, UserTesting worked with three partners and needed alignment to seamlessly implement NetSuite, Salesforce Billing & CPQ, as well as other technical solutions across the business.
Neocol's project team was outstanding and proactively alerted UserTesting to red flags so that they could resolve them together. Praised for listening skills and problem-solving, the UserTesting team learned a lot from collaborating with the Neocol implementation and change management team.

Confidence restored.
UserTesting had been burned. They did not have high expectations when working with a second implementation partner.
But, they were pleasantly surprised and impressed by Neocol's planning, adaptability, communication, and willingness to be a bridge between Salesforce Billing & CPQ and NetSuite ARM. 
"It was night and day. Neocol was flexible and willing to adapt. In all my years, no partner ever told me we were running under hours and could do more scope. Neocol gains customer trust through action, collaboration, and providing value."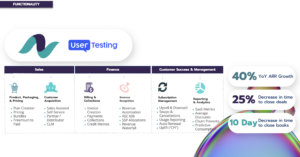 Hear more about this story and others by checking out our customer interview on our YouTube Channel 
Work with Us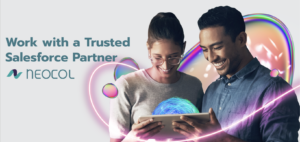 At Neocol, our team has 290+ certifications, a 4.9/5 customer satisfaction rating, and the most successful Salesforce Billing go-lives. 
Get in touch to discuss your Salesforce CPQ and Billing needs.