Salesforce has officially unveiled Sales Cloud Unlimited – Here's what subscription companies should know about this high-powered edition of Salesforce's flagship product that comes equipped with automation, intelligence, and analytics to help organizations scale and grow better than ever before.
While there are multiple themes with this product release, there is one in particular that is an important feature for SaaS and subscription-based companies that enables a true customer experience transformation; Subscription Management for Revenue Cloud.
Subscription Management for Revenue Cloud
In the summer of 2021, Neocol was selected to help build and pilot Salesforce's Subscription Management solution. As a result of this partnered endeavor, Neocol has helped over 200 subscription companies scale and grow on the Salesforce platform by helping them create long-standing customer relationships and drive predictable growth.
With Salesforce's new Subscription Management feature, the world's #1 CRM has created the perfect catalyst by pairing the right technology with its customer-driven platform to ignite the recurring revenue flame.
Let's break it down to what businesses stand to gain with this new feature. You want to know how it is going to help your subscription-based services and we are here to share all the details.
The Subscription Management for Revenue Cloud feature will allow businesses to build a subscription process around their customers so they can buy how, when, and where they want  while allowing them to:
Unlock control of the complete subscription lifecycle via sales-assisted or self-service channels.
Integrate into self-service channels to give subscription-based organizations the opportunity to meet their customers where they want to be met – unleashing revenue-generating opportunities across multiple channels.
Leverage analytics and intelligence to predict up-sell and cross-sell opportunities, manage pending payments, and reporting on ARR.
Salesforce Revenue Cloud empowers businesses to take control of their revenue growth across every channel and gives them the agility to make the buying process faster and easier, accelerate new revenue streams, and improve revenue efficiency by bringing together: CPQ, Billing, Subscription Management, Partner Relationship Management, Sales Cloud, Service Cloud, and B2B Commerce capabilities. With Subscription Management, your business is the driving force behind improving your customer's subscription service experience, which can ultimately lead to greater retention and greater overall revenue growth.
Improve Your Business's Subscription Services
By partnering with Neocol and Salesforce, your business is able to fully unlock the power of Revenue Cloud, Sales Cloud, and the Salesforce Customer 360 Platform. We help businesses to connect their sales, partner operations, and finance teams allowing them to create a single source of truth for revenue and customer transactions, from purchase to renewal to revenue recognition.
*If you've already invested in Sales Cloud Unlimited – you now have the ability to leverage an expert partner to ignite your customer's journey and maximize the ROI of your technology investment. If you're contemplating the move to Sales Cloud Unlimited – get in touch to hear about the benefits and make a quick assessment of its potential impact on your business before making your decision.
About the Author: David Holstein has been with Neocol since 2018 and is the company's Chief Revenue Officer. He has worked in the Salesforce ecosystem for over 8 years helping companies scale and grow by unlocking the full potential of their Salesforce CRM platform.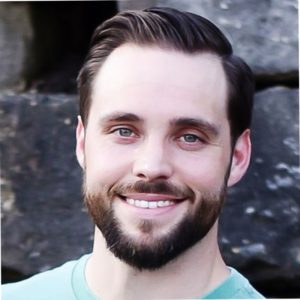 About Neocol
Neocol is a rapidly rising and preferred Salesforce Summit consulting partner advising the world's most innovative subscription organizations on how to optimize their revenue lifecycle management and billing processes to gain competitive advantage, promote cross-functional transparency, and provide a superior customer experience.