Billing and collections are accounting fundamentals that companies need to master from day one. Unlike other activities, which can be delayed or executed in phases, a company's billing and invoicing strategy must be carefully planned, tested, and implemented to keep things running smoothly. 
This is why having a billing and collections technology partner handle the implementation and process can often be what ensures you achieve smooth accounting, revenue recognition, and reporting.
At Neocol, we make this possible for businesses — our expertise with billing and collection software and our deep knowledge of Salesforce integration enable us to optimize the process for all types of subscription management and B2B companies. 
Salesforce integration provides a wide range of opportunities to automate, streamline, and optimize your billing and collection efforts. 
Let's explore some of the relevant questions related to billing and collections and how a mature billing solution can enhance your overall operational efficiency.
What is Salesforce Billing & Invoicing, and What Are Its Benefits?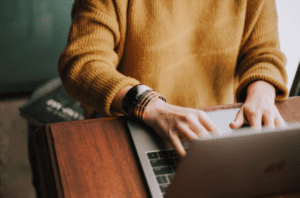 Salesforce Billing is a cloud-based billing platform targeted at helping businesses automate their invoicing and billing process. It enables you to manage customer payments, track sales performance, and create accurate invoices with ease, security, and speed.

With Salesforce Billing, businesses can: 
Generate accurate invoices for their customers quickly and easily.

Optimize their cash flow by automating the entire billing process. 

Keep track of customer payments in real time to make sure they're paid on time.
Why Automate Billing and Invoicing?
Companies that have nailed operational efficiency understand the significance of automating billing and invoicing processes — it saves time. With the help of Salesforce automation tools, businesses can set up recurring billing, generate invoices automatically, and take advantage of cloud-based invoicing systems. 
Invoice automation software helps businesses create accurate and timely invoices with minimal effort. It also simplifies tracking payments and automates payment reminders to customers, ensuring that all financial transactions are completed on time. By automating billing and invoicing processes, businesses can reduce errors, decrease costs associated with manual processing, and boost efficiency.
This level of automation helps businesses save time and money and ensures accuracy in their financial transactions.
The Power of Salesforce's AI Technology in Optimizing Your Invoicing System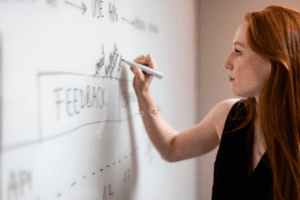 Salesforce's AI technology is revolutionizing how businesses manage their invoices. By leveraging artificial intelligence, businesses can automate and optimize their invoicing system to save time and money.
 AI-powered invoices are more accurate, efficient, and secure than traditional invoices. With an AI invoice processing system, businesses can quickly process large amounts of data to generate accurate invoices with minimal effort. 
This helps save time and eliminates nearly all errors in the process. 
In addition, Salesforce's AI technology helps protect confidential information by using advanced security measures to ensure that sensitive data is kept safe. With Salesforce's AI-powered invoicing system, businesses can streamline their operations and maximize profits in no time!
Easily Integrate Third-Party Apps with the Help of Salesforce's API
Salesforce's API makes it easy to integrate third-party apps with your Salesforce instance. With the help of the API, you can quickly and easily connect third-party applications to your Salesforce instance, allowing you to get the most out of your data. 
Learn more about integrations.
What benefits can you expect from Salesforce billing and collection integrations?
Automated billing and invoicing
Regardless of size, businesses that have automated their billing and invoicing processes stand to gain a competitive edge. By automating these tasks, you can save time and money and focus resources on improving customer satisfaction. Salesforce's automation features allow businesses to set up recurring billing and automatically generate and send invoices to customers regularly. This eliminates the need for manual data entry and reduces the possibility of errors. Automated billing and invoicing also help businesses build better relationships with customers by ensuring they are billed on time every month.
Greater freedom with payment gateway integration
Integrating Salesforce with a payment gateway like Stripe or PayPal is a great way to automate and streamline payment collection. It allows you to securely process payments automatically, update customer accounts, and track real-time transactions. 
This integration also helps reduce manual errors while ensuring accuracy and data integrity. Plus, it's cost-effective while eliminating the need for time-sucking manual processes.
With this integration, you can quickly and easily accept customer payments without manually entering any information into your Salesforce system.
Payment reminders
Setting up payment reminders is a must-have for any business. It helps ensure that customers are paying their overdue balances on time. It also reduces the manual work required to send out payment reminders. 
With Salesforce's automation features, businesses can easily set up automated payment reminders that go out automatically to customers with overdue balances. 
This eliminates a time-consuming manual process for your employees and ensures that customers don't forget about their payments, leading to better customer satisfaction and improved cash flow.
Dashboards and reports
Dashboards and reports are essential tools for any business. They provide an in-depth view of the company's performance and give insights into areas that need improvement.
Salesforce is a powerful tool for tracking customer payment history, identifying overdue balances, and prioritizing collection efforts. Its easy-to-use dashboard lets you quickly see your customers' payment history and overdue balances. 
This allows you to take proactive steps to ensure that your customers pay you on time. You can also use Salesforce to generate detailed reports that provide valuable insights into customer behavior and payment trends.
Use case management
Salesforce's case management features make it easier for businesses to manage customer inquiries efficiently. This feature allows businesses to track customer billing and collection inquiries and ensure that all inquiries are responded to in a timely manner. Case management helps businesses keep track of customer complaints, feedback, and suggestions. With this feature, businesses can easily identify trends in customer service inquiry types and respond thoughtfully — enabling better customer service and stronger customer relationships. 
Customer service automation 
Customer service automation is becoming increasingly popular as businesses seek ways to reduce costs and increase efficiency. Salesforce's Customer Service automation features allow companies to handle customer inquiries smoothly. 
Customer service automation also enables you to provide a better customer experience with personalized responses and automated follow-up messages.
With the help of chatbots and self-service portals, customers can get answers to their queries without waiting for an agent. 
Companies can also use automation to handle billing and collection inquiries, which helps reduce manual labor costs. Automation also helps customer retention by delivering a seamless experience across multiple channels.
I Want to Get Started With Salesforce Invoicing and Billing — Where Do I Begin?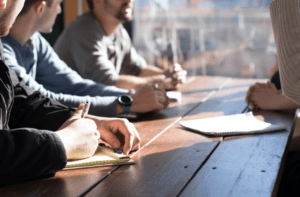 You can get started with us. 
Neocol is a leading Salesforce CPQ & Billing, Subscription Management, and Integration implementation partner. Through advisory, implementation services, and accelerators, we help our clients speed up Salesforce adoption to drive measurable business results.
Salesforce billing and invoicing integration can be challenging to navigate. Though there are innumerable benefits to using Salesforce, businesses can be overwhelmed with technical requirements and a need for Salesforce-specific knowledge when they are first starting. 
Neocol has years of deep market knowledge in the Quote-to-Cash ecosystem. We have helped our clients realize maximum business benefits from their Salesforce investment and align their businesses for growth and exceptional customer experiences.
Our experts have 290+ certifications in this segment, and with a 4.9/5 customer rating, we are undoubtedly the most successful Salesforce billing enabler. 
TL;DR — Takeaways
A streamlined billing and invoicing strategy helps businesses with operational efficiency.

Salesforce billing is a cloud-based billing platform that helps companies to:

Automate their billing and invoicing

Manage payments cost-effectively

Create an invoice, track payments, and track sales performance

Salesforce billing and Salesforce collection tool have several benefits, including:

Helps automate your billing and invoicing

Options to integrate with payment gateways offer greater control over payment tracking and analytics

Setting up payment reminders to minimize late payments and improve overdue collections

Access to dashboards and reporting for an in-depth view of the company's performance and accounting

Automated customer service to reduce the load on service reps and improve billing inquiries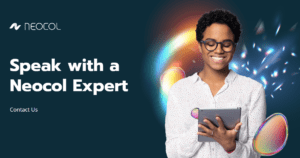 Get a free 30-minute consultation with a Neocol billing and invoicing expert today.


Related Reading